Life, love & everything else
Have you ever looked back on a year (or any other period of time) and thought, well, nothing much happened - I could have done more? That's sort of how I've felt about 2018 - Like it had such amazing potential and I kind of let it slip by and didn't really accomplish anything significant. This thought was my reality when, while giving my site its annual face lift I noticed that I posted less than 20 new shoots last year. Of course I photographed tons more, but I only posted a small percentage. I was shocked.
There are a number of reasons for that of course - Instagram is a major factor with constant posts of current work and daily musings makes you feel as though you're constantly out there, creating, sharing, which is kind of true, but it's not quite the same. At the end of 2017, I moved my website from being built on Wordpress to Squarespace so posting is way more time consuming. (Images have to be individually loaded), so I know I've been a little lazy. Oops. I can think of tons or reasons really, but none of them are good enough. It's slack. So, I'm going to use 2019 as an opportunity to regroup and get back in the swing of uploading actual posts to my website. Both shoots and personal thoughts.
Ok, so without further adieu, Hello February 2019!! I want to use this opportunity to reflect on the year that was and point out (to myself mostly) that the year was a major success, whether it feels like it or not, things went down. Big things.
So welcome to my "Hey, sorry I've been so quiet, this is what's been going on," kind of post.
Disclaimer: I think this may also be an excuse to post some pics of the cutest dogs in Cape Town. #JustSaying
The Working Creatives:
Apart from being privileged to capture some beautiful weddings, couples and family shoots, the year started with me launching a side line initiative (which I love) called The Working Creatives - It's a platform that showcases the work of some amazing full time photographers.
The site covers all genres of photography and will hopefully inspire up and comers that are working full time jobs while pursuing their photography dreams, to keep going. To follow their passion. It's not a this is how you become a photographer website, more of a glimpse into the careers of successful photographers who share their experiences and help others see that the journey is paved with plenty man hours and tons of hard work. There is no quick route to success, but success is possible when you work at it.
It's also an opportunity to see how we all have similar stories. Similar doubts. Similar struggles, all which are entirely possible to overcome. I really do love the concept of the site and love that I have been able to feature some of South Africa's best photographers - Go and take a look at the talent this country has.
In 2019, I want to grow the following and continue to highlight and introduce photographers from their genre's to a new audience. eg) Introduce wedding photographers to Landscape photographers, etc.
If you know any amazing photographers (regardless of which genre they work in), please send me their names so I can be in touch with them - hello@theworkingcreatives.com
Travel:
There was a serious Travel high in 2018 - Right at the top of our Travel bucket list stood the City that never sleeps, New York. Through a series of incredible events (and a sprinkle of divine intervention), we were able to tick that off the list and spend a week exploring the sites of New York - It was INCREDIBLE.
Included in that trip was a week aboard the Celebrity Equinox which took us from Miami to Key West, Grand Cayman & Mexico. Over and above just being completely spoiled with beautiful destinations, fine dining and hours of relaxation on the cruise liner, this leg of our adventure was extra special because we were given the opportunity to connect with family from Orlando - Such a high, all of it.
As a mini tribute to travel (local & abroad) - I've launched a print store where images from our trips are available for download. - Ihe Criteria: If I'm not willing to hang the image in my lounge, it's not in the store.
Cooper & Zara:
The only downside to any vacation has been having to leave behind our little guy Cooper - of course we left him in very capable hands, but it sucked that he was alone. (To be clear, if you're here for the first time, Cooper is a dog).
To ensure he never had to be left alone again, a week or two after our trip, we welcomed Zara to our family (She's Beautiful) - It took some convincing but she managed to win Cooper over and the two of them have been inseparable since. Literally best friends.
These beauts have both decided to give it a go as models and can be found all over the internet as friends of the OraPets brand. The job entails long car rides in the most comfortable seats, napping in the lounge and the occasional stair workout, but mostly enjoying treats in exchange for smiles. They're naturals.
In short, in my spare time, you'll find me placing woof seats and nap stations around the house and in cars just waiting for Zara and Cooper to get in position so I can photograph them.
See exhibits A, B, C, D & E below.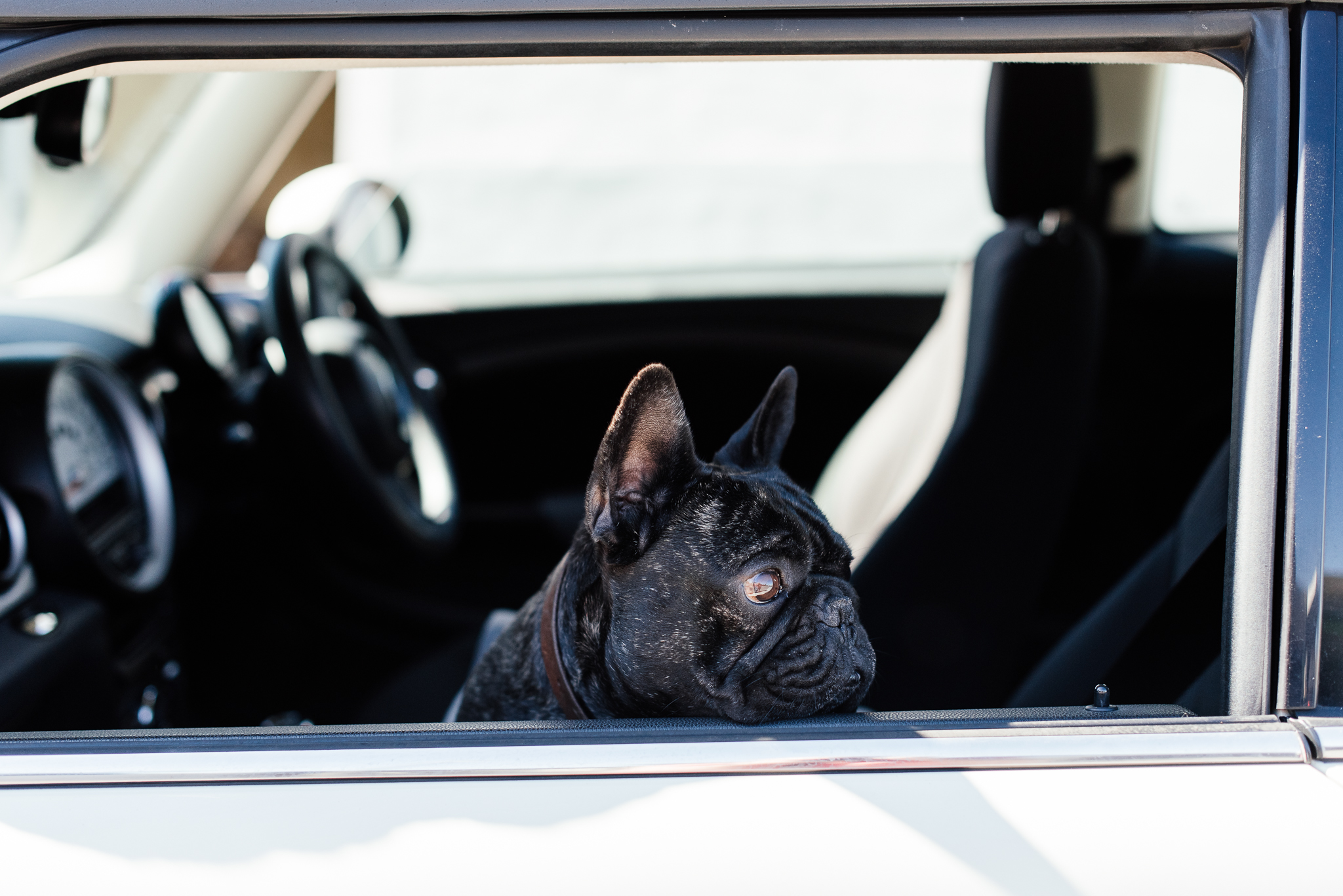 Sorbet Durbanville:
Since I'm giving you a full rundown of things that have been happening behind the scenes in the Bester household, after months of planning, just in time for the Christmas rush, Ashton and her business partner took delivery of their brand new Sorbet Store.
They've poured hours upon hours into getting the store up and running and continue to dedicate countless waking hours to the success of it since it opened it's doors in the heart of Durbanville (The Village Square) - Ladies, if your nails ever need a pick me up, or you need to escape for a facial, this is the place for you, promise.
Lens Tag:
Out of nowhere, on a Thursday afternoon I decided I had to label all of the lenses in my camera bag. Then I decided that if I wanted to, of course every other photographer in THE WORLD would want to as well. This is always how these things start. So now there is a product called Lens Tag which is a sticker used to identify which lens is which for when you grab into your bag but are faced with a selection to choose from.
Photographers, for now you can order yours here: https://hellopretty.co.za/lens-tag
So that, was 2018 in a nutshell.
In the mix there was good quality time with amazing friends and our awesome family, weekends away, celebrations and plenty of happy laughter.
Getting healthier has been high on the priority list and it's included rejoining a running program and moving from Virgin active to a crossfit orientated gym (That will get its own post soon).
I must again say that it goes without saying that I'm forever grateful that I've been blessed to spend time with and photograph people during the happiest moments of their lives, days they'll remember always - That alone is reason to call 2018 a complete SUCCESS, but when I look back on the year and see how big some of the moments have been, I have to go back to where I started this post and ask, Darren, Are you mad? Plenty happened. Amazing blessings. Keep it up ;)
Oh, and just when you thought you'd seen enough pics of the dogs, here are two more….. Sorry… Not Sorry :)